Lowell Historical Society board member and Assistant Administrator Kim Zunino of the Lowell Historic Board gives us more information about the history and fate of the Ames Castle – once located on Prospect Hill in North Tewksbury – in the latest edition of the Lowell Historic Board's Winter 2013 Newsletter:
Adelbert Ames and His Castle
By Kim Zunino
 
 On Monday in Tewksbury the General Adelbert Ames home, better known as the Ames Castle, was demolished to make way for new development. Looking at the rubble of the home of America's longest-living Union Civil War general and son-in-law of our own General Benjamin Butler, one can't help but mourn the loss of yet another historic structure to "progress."  While the loss of the building can and should be felt in Tewksbury, we here in Lowell should also mourn its passing.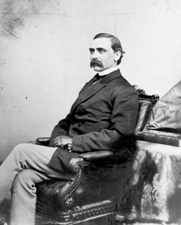 Adelbert Ames was not born in Lowell, but his marriage to Blanche Butler in 1870 gave him family ties to the area. His six children were born in Lowell and were active in Lowell's community. In 1906 he built his 17-room home on Prospect Hill, not far from the Lowell line, with a commanding view of the rural countryside. The castle was built of fieldstone walls and concrete reinforced floors. He spent summers in Tewksbury and winters at Ormand Beach, Florida, where he spent days golfing with his good friend John D. Rockefeller. Ames passed away in 1933 at the age of 91, the last surviving General of the Civil War. He is buried in the private section of the Hildreth Cemetery with his wife and her family.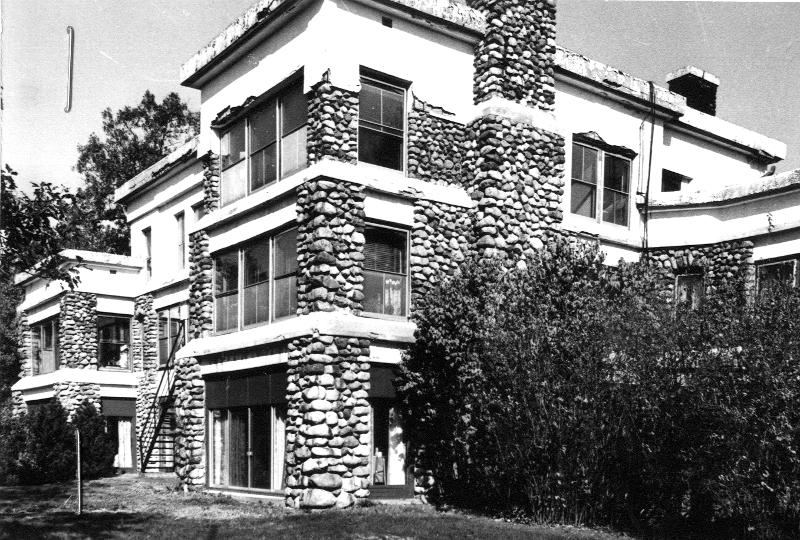 While the loss of such a historic structure is a tragedy, one can learn from the experience. Lowell lost many historic structures to the wrecking ball before it embraced its history and began preserving pieces of its heritage. The Lowell National Historical Park was created and review districts were established to halt the loss of historic fabric and help plan how the city would develop in the future.
Since history doesn't stop at municipal boundaries, the loss will echo here and elsewhere. With the loss of shared history, we are like a tree without roots. Shared history is what keeps a community together and working toward a common good. With the loss of such a valuable structure we can only hope that the leaders and residents of Tewksbury can heed the lesson learned and work toward saving their historic fabric before it is lost.